Yesterday afternoon I was invited to visit one of the biggest realities of recent years in Naples, my city which is enjoying great international success.
I'm talking about Megaride, a startup born from an offshoot of a university project on vehicle dynamics which in just a few years has become a point of reference for many formula one, formula two and rally teams.
From Megaride there is an air of innovation and technology, thanks to its founder, the CEO Flavio Farroni, but also to those who are taking the company's name around the world with their genius and intuition.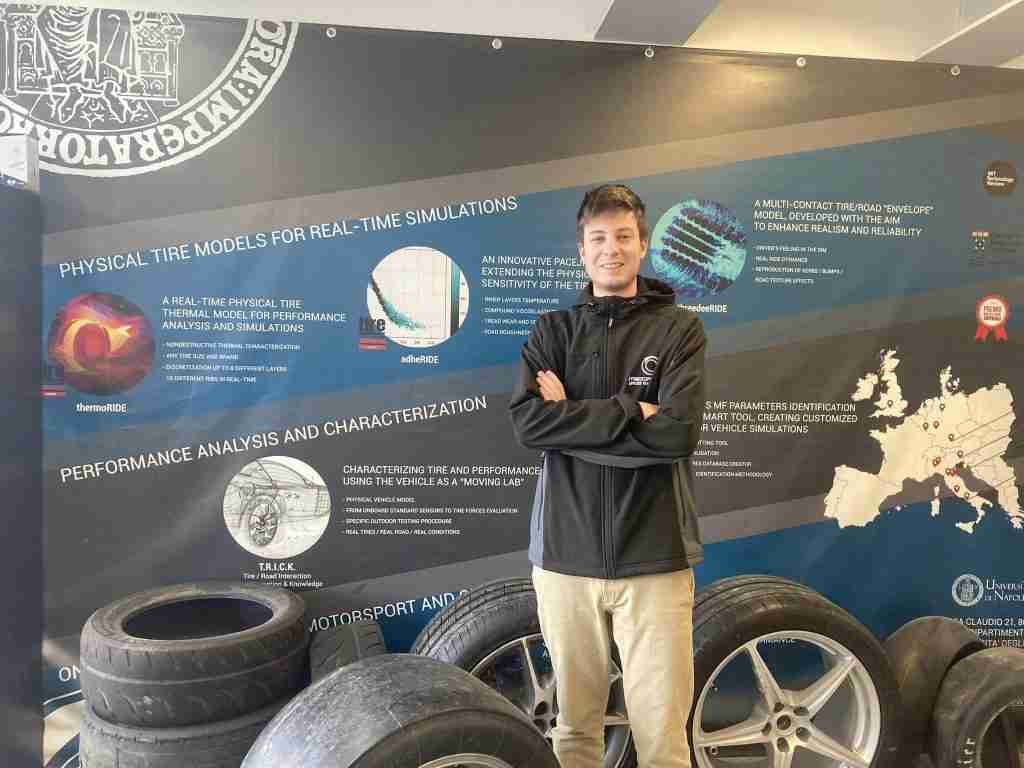 I'm talking about Edoardo Giaquinto, a brilliant and talented boy who lives in Pozzuoli ten minutes from my house, who I met thanks to a mutual friend, the producer Paolo Lubrano, creator of the Civitas award and the best expert on the life of Sofia Loren , of which he wrote a biography and of which he keeps many precious relics.
Edoardo explained to me with great enthusiasm what they do in Megaride, the formula one, formula two and rally teams they work with, and even some hyper-technological tools they use to measure tire performance.
Truly an avant-garde company, it doesn't seem true that it is in Naples.
Edoardo oozes energy from every pore, it is clear that he has a lot of talent, a lot of enthusiasm and would like to rock the world.

I certainly didn't discover Edoardo Giaquinto. Graduating in economics, he was recently listed by an important national newspaper, Il Fatto Quotidiano as one of the 12 millennials who will change the world.
And looking at the enthusiasm he puts into what he does and the energy that radiates from his eyes, I have no doubt that we will soon be hearing from him internationally.