PORTFOLIO
SOME INTERESTING PROJECTS
SCHEMA MARKUP TOOL
Schema markup tool is my latest creation, a very original project.
It is a free online tool that allows you to check the strength of your brand by hooking up all the web pages of your company and checking the presence and correctness of structured data and the presence of any knowledge panels for the brand. The schemes can be used both individually and crosswise, thus creating relationships between digital entities on the web in the right way.
This is a preparatory work in the future for the creation of a knowledge panel for us, for our company or for some of our services which will certainly increase the brand reputation.
CODA QUICK
Coda quick is a mobile application that I developed during the covid to overcome the problem of queues outside the shops. With a qr code outside, you queued away from the shop and the manager called people via app.
It is an app that could be useful for managing the queues in supermarket departments, in pastry shops for sweet and ice cream departments or in public offices and medical studies instead of providing the paper code
The app is available in eight languages on Apple store and Google play store.
microdelivery
Microdelivery is a web and mobile application for the complete management of a restaurant with queue management, online booking management on the site some as Quandoo, wireless tables management with printers at the working stations and table orders without a waiter that go directly to the printers.
Is very useful for outdoor restaurants that has only wireless connections.
DYABETOMETER
Dyabetometer is a mobile application useful for diabetics to know what they can eat or not. It is a convenient handbook to always carry with you and consult when you have doubts about the glycemic level of a series of foods. Foods are represented with the colors of the traffic lights: green you can eat freely, yellow in moderation and red is best avoided.
A METHOD TO FOLLOW
WORKFLOW OVERVIEW
During the development of a software, I follow very specific stages, dedicating the right time to every single aspect in the design phase to obtain a product with a good user experience and high performance
TESTIMONIALS
KIND WORDS BY CLIENTS
Marco Ilardi's Micropedia has created for Don Alfonso 1890 in Italy and abroad various management programs related to the kitchen sector and operational management, always solving all our needs with great professionalism and ingenuity, creating a sartorial work of the highest quality and very quickly. Micropedia for ever!!!

MARIO IACCARINO
Owner Don Alfonso 1890
I have known Marco since I was very young, we have worked together on some projects. A man and professional of great depth, passionate about his work, which he carries out with dedication, professionalism and precision.
If I had to describe Marco in two words:
Method and concreteness.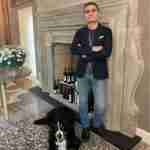 FULVIO LARDARO
FL Partners Real Estate NPL Specialist
NEED HELP WITH YOUR PROJECT?
LET'S WORK TOGETHER